Never Don't Stop At The Peg House
The Peg House now offers American Steel Carports Inc line of steel buildings. Serving Mendocino, Humboldt, Trinity and Lake County as well as the rest of California, Oregon, Washington, and Nevada. CALL GARY - 707 925-6444
Garages
Agriculture Buildings
Storage Style Steel Buildings
A-Frame Style Steel Buildings
Hex Shape Steel Buildings
Standish-Hickey State Park is OPEN.  
We encourage everyone to please use and support locally operated parks. 
Reservations can be made by calling 707-925-6482

---
10 YEAR Anniversary
Friday Oct 24th - 6:00 PM
Adam (Super) Manus' band 454 will open with some classic rock starting at 6PM. That will be followed by the Blues of JC Smith, http://jcsmithband.com/ just returned from Argentina and Russia. JC Smith band is also renowned for being the best dressed band in the Bay area so we are asking (not requiring) that you dress up (to the nines). Hope to see you there.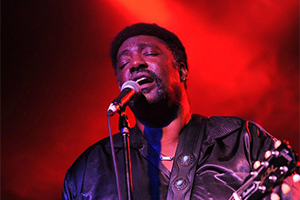 FREE SHOW!
---
The Peg House is definitely a must see when traveling through the Redwoods in Northern California. Hence the saying Never Don't Stop At The Peg House.
You never know when you stop, if you may walk in on live entertainment on stage any given day, or just enjoy a great meal hot off the grill on the patio, or a deli sandwich freshly made in the store.
The store has many one of a kind items, and many may not be necessary, but most are must have items.
---
One of the questions people often ask is why the name Peg House? It is because what is now the general store and gas station, was built with a construction method using Pegs instead of nails to join the timbers. It has been a land Mark along the US 101 since the early days. Sporting a Police car with a couple of dummies inside that resemble the Blues Brothers, non-residents of the area who maybe exceeding the speed limit can often be seen hitting the brakes as they pass mistaking it for a real police car. But be aware there maybe a real officer near by.
NEWS FLASH!! JUNE 11, 2011
The Peg House just voted top ranking for hamburgers in Sunset Magazine.
The Peg House, Leggett, CA (Sunset reader favorite). The Summer of Love returns to the California redwoods: back-to-the-Earth groove, live music, and a barbecue that grills lustfully juicy bacon cheeseburgers.
---
The Peg House offers many features to help the traveling souls and the local folks as well:
Store

Get all the basics here plus some unusual items.

FOOD!!

Tri-ips, Burgers, Deli Sandwiches, Salads and Brownies of unusual sizes.

U-Haul

Easy access U-Haul rentals.
MUSIC

Live music through-out the spring, summer and fall.

Camping

Easy Access to Standish Hickey State Campground.

Friendly

Friendly atmosphere with helpful folks.